How to Create the Perfect Bathroom Retreat in Your Home
What do you do to relax and get away from it all? If you're like most people, you probably find yourself retreating to the bathroom for some peace and quiet. After all, the bathroom is a place where we can be alone with our thoughts, take a long bath, or simply escape the chaos of everyday life. 
If you're looking for a bathroom renovation that is both cost-efficient and simple, look no further than our team of experts located here in Houston, Texas! In this article, we will discuss some tips and ideas that will help turn your bathroom into a relaxing oasis.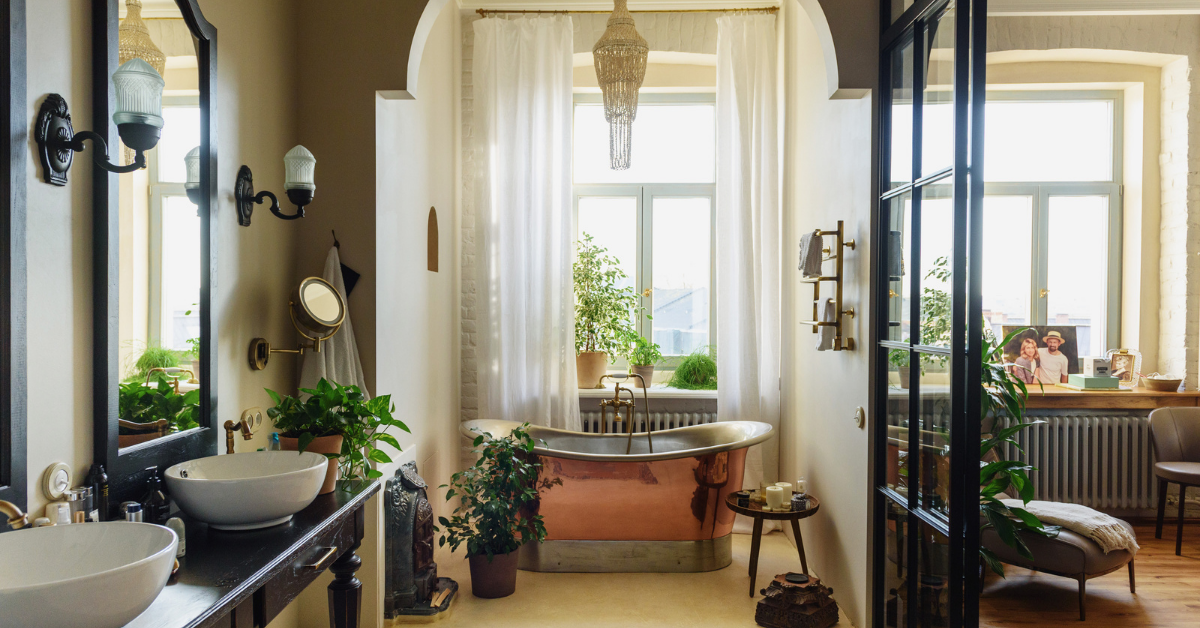 Upgrading a True Investment
Creating a bathroom retreat in your home can add value and function to your living space. When remodeling a bathroom, it's important to remember that this is more than just a place to go when nature calls! This is your personal retreat – a space to relax and rejuvenate after a long day. That's why our bathroom remodeling services are cost-efficient, convenient, and handled by experienced specialists. 
When you invest in a bathroom renovation, it's often worth more than the original cost. In fact, some studies have shown that 100-percent returns are possible! We want to help you create the perfect bathroom retreat in your home! 
Storage, Cabinets, Flooring, and Lighting 
Your bathroom is a place to unwind and relax. The possibilities for updating cabinets, worktops, and storage are truly endless. Consider how you utilize the room in your bathroom before choosing new cabinetry, worktops, or storage.
Mount your TV and relax with a good movie or radio while taking a bath.

Share with designated "His" and "Hers" spaces.

Stay organized with a linen tower and extra storage.
Cabinets
Bathroom cabinet options can be overwhelming, with decisions on whether to go unfinished or finished. Unsurprisingly the choice of what type and style will greatly impact your redo in some way – from how much storage space there is available at any given time down to which materials appeal most aesthetically speaking. We offer custom-built options for all of your bathroom remodeling, including vanities, cabinets, and storage.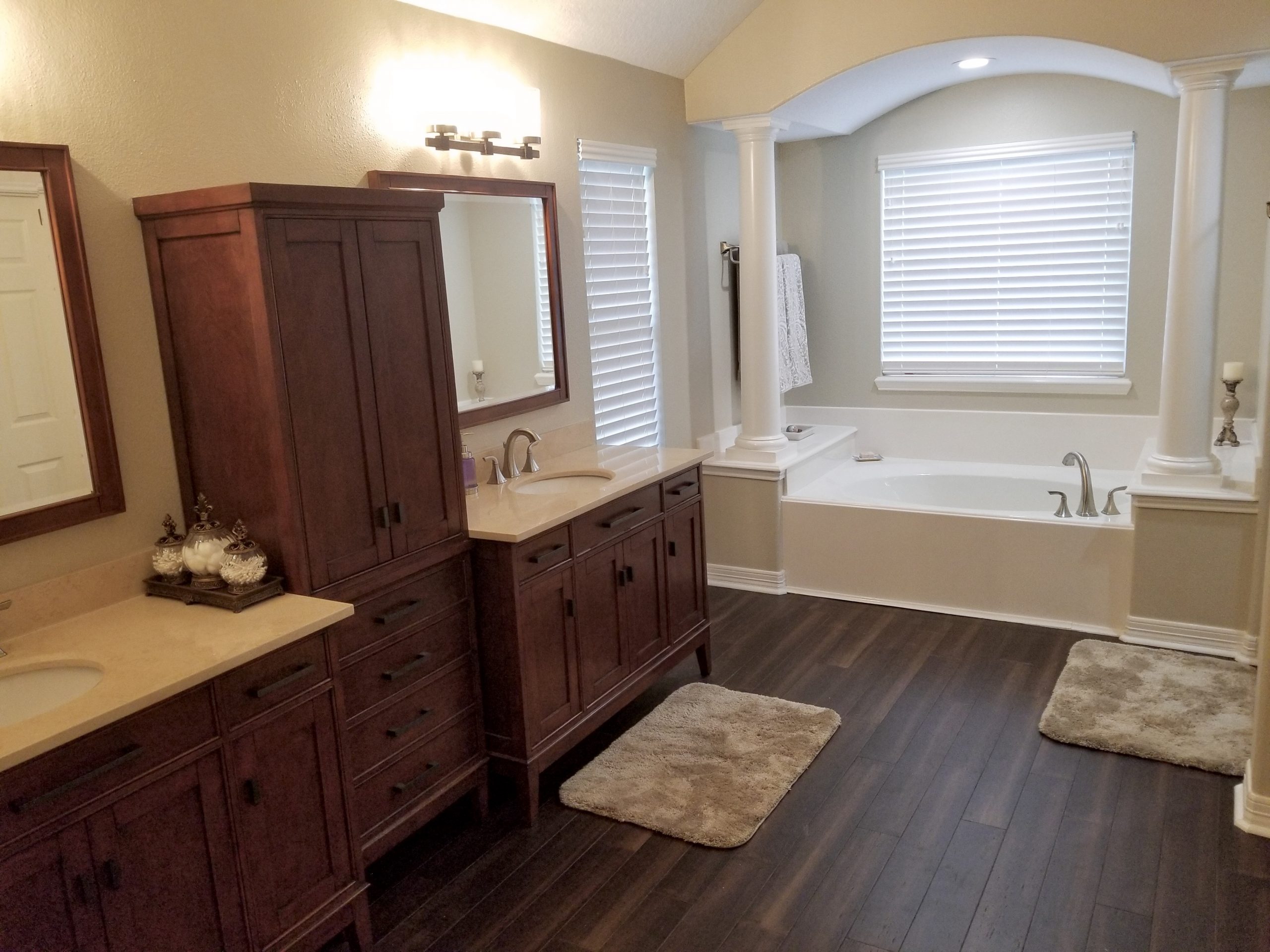 Flooring
Your floors are the base of any space, and so they're absolutely vital to creating a beautiful retreat in your bathroom! We offer many types of flooring including wood, laminate, and tile.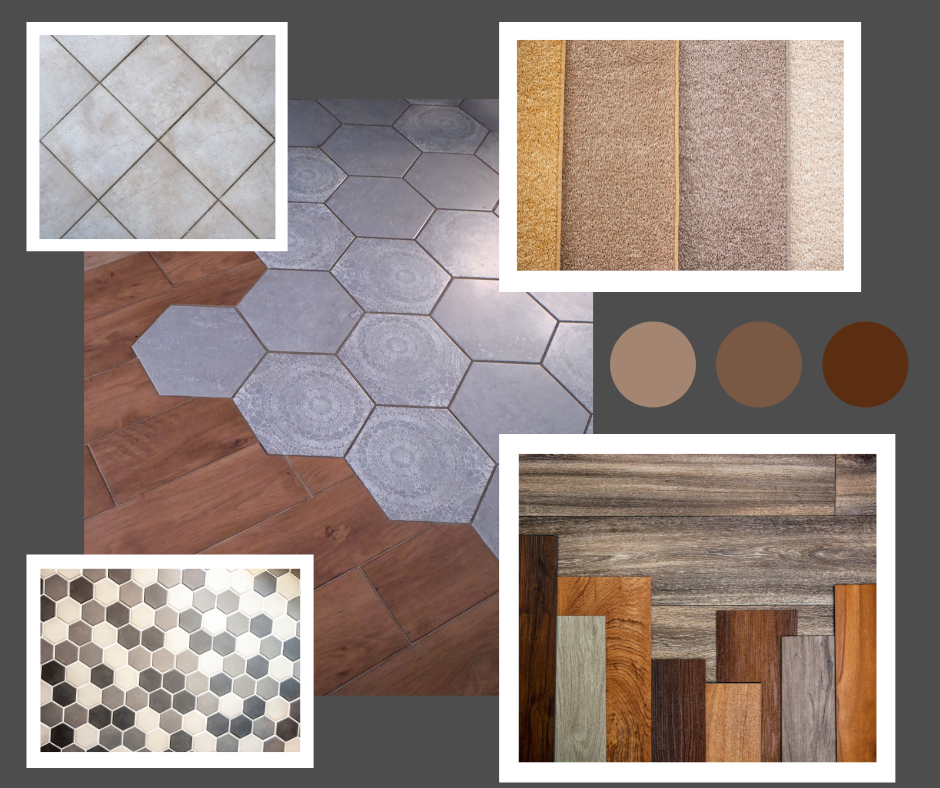 Lighting
Proper lighting is a must-have in any space. We can help you achieve the perfect level of brightness that will give a welcoming vibe to anyone who enters your home.
Interior Design 
One of the best ways to create a relaxing retreat in your bathroom is by using soothing colors. Blues and greens are great choices for creating a calming atmosphere, while warmer colors like oranges and reds can be used to add a touch of excitement. When choosing paint or wallpaper, be sure to select something that will make you feel relaxed and at ease.
Another key element of creating a relaxing bathroom retreat is adding comfortable furniture. Whether it's a cozy armchair, a chaise lounge, or simply a soft rug on the floor, having somewhere to relax is essential. If you have the space, consider adding a small table with a lamp so that you can read or play games in peace.
Finally, don't forget about the little details! Adding some plants or flowers can help to brighten up the room, and choosing a soft bath mat and fluffy towels will make you feel right at home. With these tips in mind, you're sure to create the perfect bathroom retreat for yourself!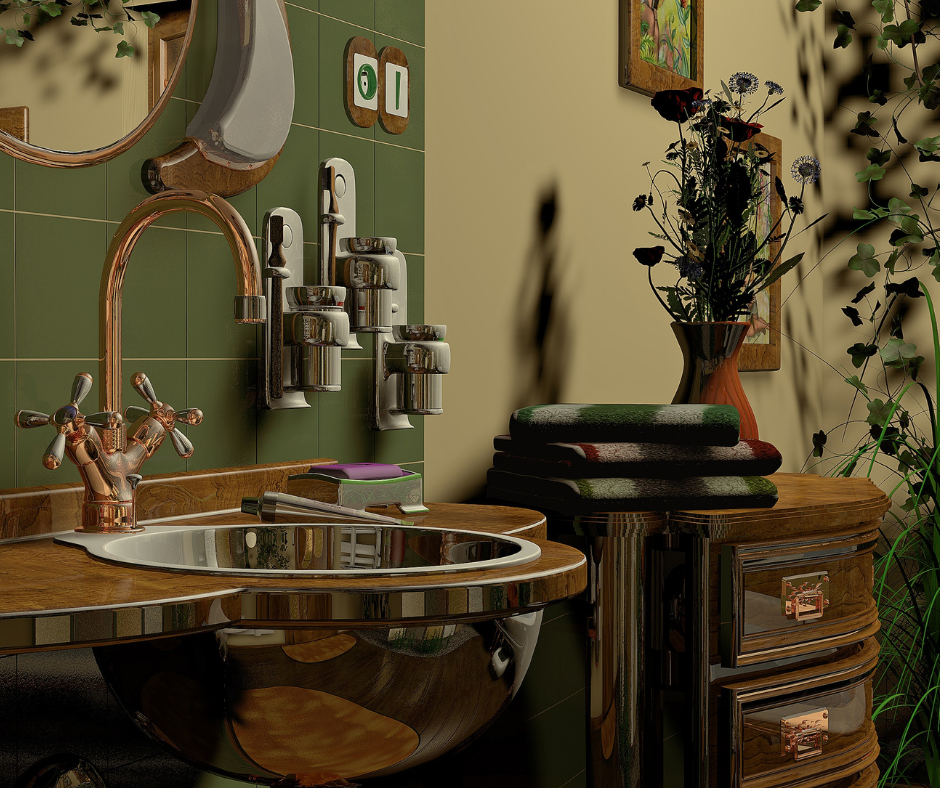 Accessories
You want to finish with something that completes all of these design elements – accessories! Our team offers everything from shower curtains, mirrors, and hardware so you have what it takes when decorating or remodeling any room in your home.
Bathtub Oasis
For those who are lucky enough to have a large bathtub, consider adding some storage nearby for ease of access to towels and other necessities. If you don't have this luxury at home, you could always invest in your comfort by adding a whirlpool tub for optimal relaxation.
When you are ready to upgrade your tub space think digital with entertainment options in mind. Consider mounting a TV or installing one, so you can watch a movie while soaking away your troubles. 
Contemporary Innovations
Bathroom renovations are always a tough choice, but you now have the option to make your life easier and more luxurious with technology in mind. Let our team work their magic on transforming this space into a digital dynasty by adding automation or other tech-infused luxuries like heated floors!
Experience Matters
Don't stress about the details – let us take care of everything for you!
Abue Properties can help you design and create the perfect bathroom for your needs, utilizing our years of experience and expertise in the remodeling industry.
Some of the Bathroom Remodeling Services we offer include:
Bathroom design and layout consultation

Custom bathroom cabinetry and countertops

Tile installation and repair

Shower and tub installation and repair

Toilet and sink installation and repair

Heated flooring systems

And much more!
If you're looking to create a relaxing, functional, and beautiful bathroom retreat in your home, Abue Properties is the company for you. Contact us today for a free consultation!


More Posts You May Find Interesting